OUR STORY
The STARTING POINT Professional Services ("The STARTING Point") is a registered Canadian general partnership in the BC Southern Interior founded by Victoria + Justin Jaenig.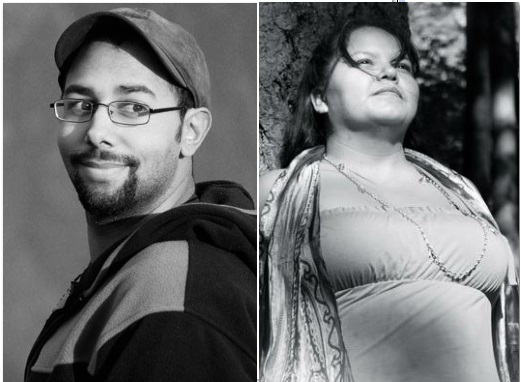 Already an experienced facilitator and entrepreneur, Victoria created the business partnership after she and her husband were asked to consider facilitating several workshops and training sessions. After listing the areas they could faciltitate workshops or training sessions in the pair realized this was something they both wanted and could do together.
In February of 2017, they registered their name and partnership and within months the STARTING Point Professional Services began successfully hosting training sessions, social events and networking activities.
Together Victoria + Justin create space and opportunity through their company for clients to learn and to grow, to socialize, network, self promote or engage themselves in. The STARTING Point coordinates events, delivers projects and facilitates programs providing information, resources and support in areas including (but not limited to): Vision Boards, Goal Setting, Urban Gardening, The Man Cave (a series of lifeskills for male youth and young adults), learning to live independently, resume and cover letter writing, grant writing, business planning and development, Indigenous knowledge protocols and worldviews, portfolio building and so much more.
Victoria has a background in media and new media arts, communications, business, marketing, event planning, project coordination, Aboriginal business, First Nations community engagement and Indigenous knowledge and protocols. She is the Managing Partner for the STARTING POINT and owns 60% percent of the company, making the STARTING POINT Professional Services a 60% Indigenous owned, female lead small/ micro BC business.
Justin has a background in customer service, client care and a love of anything bushcraft or related to it, such as: archery, knives, outdoor living and food sovereignty specifically the harvesting and growing of food. He is the Founding Partner and Project Lead for the STARTING POINT Professional Services.
The STARTING POINT Professional Services consults with Indigenous Knowledge Keepers and Fluent Language Speakers and contracts facilitators, key notes and presenters.
Everyone has a STARTING POINT! Let us be yours!
The STARTING POINT provides:
* Personal development information sessions, groups, workshops & events;
* Personal Planning Services;
* Professional Development training programs, workshops and services;
* Corporate Networking events & services; &
* Social events and activities

For more info: CLICK HERE TO VIEW OUR PROGRAMS

The STARTING POINT Professional Services service area:
Our service area includes (but is not limited to):
Penticton, Oliver, Osoyoos, Keremeos, Hedley & Princeton, Kelowna, Vernon, Salmon Arm, Enderby, Chase, Merritt, Kamloops, Ashcroft, Cache Creek and surrounding areas

Online programming for The STARTING POINT training sessions is set to BC's local (Pacific Standard) Time.
Please note: The Jaenig's are available upon request to travel outside of the BC interior for in person programs, events or presentations. If your community isn't listed or in our primary service area please feel free to contact us with your request via email to: thestartingpointproservices [at]gmail [dot]com